This post brought to you by Green Mountain Gringo all-natural chips and salsa. The content and opinions expressed below are that of Health Starts in the Kitchen.
What comes to mind when you hear Tastefully Crafted?   When I think of Tastefully Crafted, the beautiful hand painted bowls we brought home from our vacation in Mexico come to mind.  I remember all the fun we had with our friends and I'm counting down until our next trip.  I love the colors, the flowers and most importantly the memories! No matter when I use them, I'm transported back to sun, sand and palm trees.
And my favorite way to use them is Salsa & Tortilla Chips, of course! But not just any salsa & tortilla chips will do. I'm super picky and I've fallen in love with Green Mountain Gringo Salsa.  You know I'm totally obsessed with making everything I can from scratch, but I just can't resist their salsa! Perhaps the only thing better than the taste of their salsa, is knowing that it's totally HEALTHY!
Green Mountain Gringo is a non-GMO, all-natural, craft salsa made in Winston-Salem, NC. It is a delicious, gluten-free salsa made of only all natural ingredients, meaning no additives or non-natural preservatives. The Green Mountain Gringo approach is, "Just what it needs and nothing it doesn't," and you can taste what they mean in the wholesome flavors.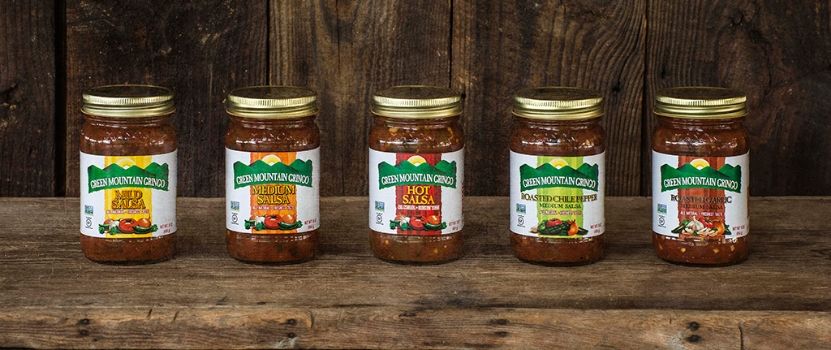 It should come as no surprise that the perfect description for this hearty salsa would be to say that is it Tastefully Crafted.
To enter to win, all you have to do is submit a photo of what Tastefully Crafted means to YOU. Either by uploading it to the Green Mountain Gringo's Facebook  page or posting it on Instagram. Just make sure you use the hashtag #TastefullyCrafted with your photo submission and you could win a trip for two to the Great American Beer Festival in Denver!   The photo with the most originality, aesthetic appeal, and best interpretation of the theme wins! Bonus points if you Green Mountain Gringo salsa jar/strips are included!
This amazing festival is SOLD OUT, but don't worry! There's still hope!! Here's the prizes up for grabs in the #TastefullyCrafted Contest:
First Place Grand Prize (1 winner): 2 tickets to the Denver Great American Beer Festival and lodging ($1250 Value)
Second Place (5 winners): 2 tickets each to the Denver Great American Beer Festival ($430)
Third Place (4 winners): a Tastefully Crafted Party Pack ($100 value)
I'm sure you're wondering why-on-earth I'm excitedly entering to win tickets to the Great American Beer Festival, since beer contains gluten and I'm devotedly gluten-free…. Well, they have GLUTEN-FREE BEER there!  Last year there were some amazing breweries showcasing their gluten-free beers and I'm sure they'll be even more this year.
Ok, now let me break the bad news to you, we only have until 9/16 to enter our photo. So, go grab your camera and snap a picture of what #TastefullyCrafted means to you and post it on Green Mountain Gringo's Facebook  page or posting it on Instagram, ASAP!!
And whatever you do, don't forget to use the hashtag #TastefullyCrafted
Oh just one last thing, WE get to pick the winner by voting on our favorite entry from 9/17 to 9/22/14 on the Green Mountain Gringo's Facebook  page.  The winner will be announced on 9/23/14
Want to see my #TastefullyCrafted entry?? Click HERE to see my post on Instagram.
I'd love to see your pictures too, feel free to link to them in the comments section below or tag me @healthstartsinthekitchen 🙂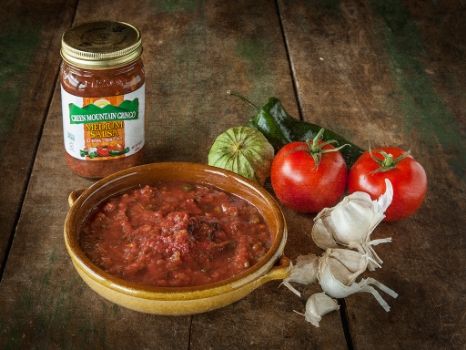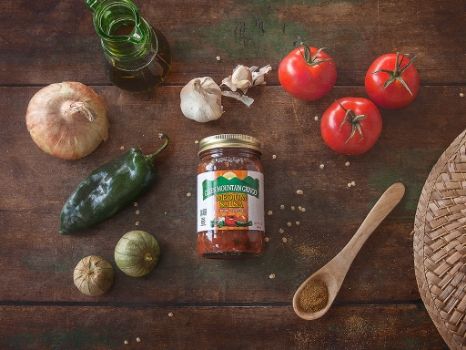 You can purchase Green Mountain Gringo Products from their website CLICK HERE 
Green Mountain Gringo Tastefully Crafted Contest
Green Mountain Gringo Facebook
Green Mountain Gringo Instagram